mixi Connect (English) » mixi Graph API » mixi API SDK for Android™ » Creating projects
Creating projects
You must download the newest SDK from the download page and extract the file in the appropriate location.
This section describes the procedures for developing an application using Eclipse. Please install themixi API SDK for Android™ and the Eclipse Plugin beforehand.
Importing mixi API SDK for Android™
You must import the mixi API SDK for Android™ as a library project before you can use it.
Select [File]-[Import] and import mixi API SDK for Android™ by selecting Existing Project into WorkSpace under the General folder.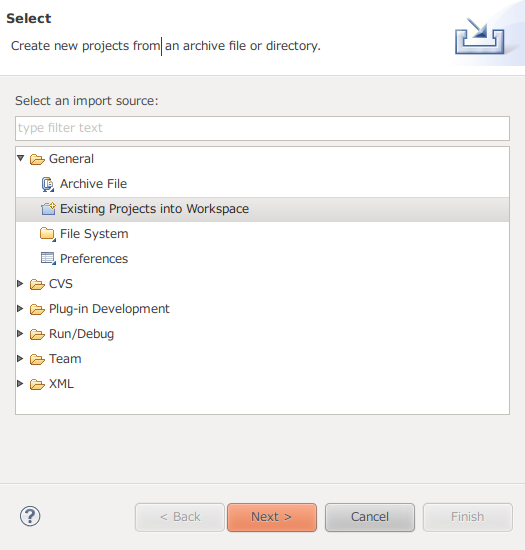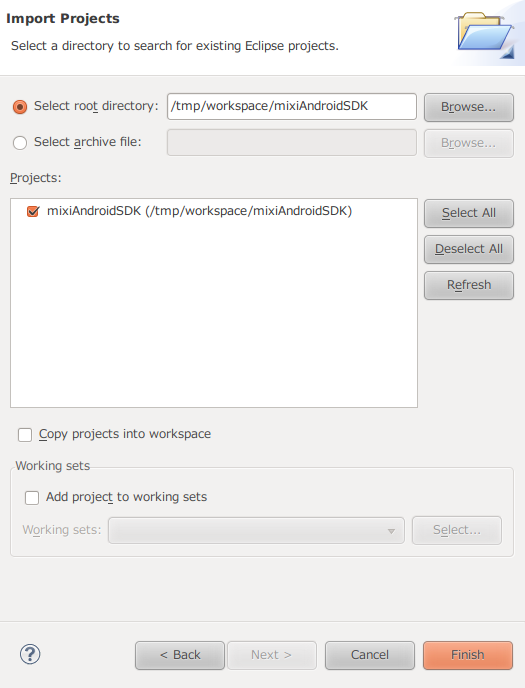 Creating Android projects
Create a project using the normal procedures for creating Android projects.
Note that you must configure the target API level at API Level 8 or higher here. If you need to support Android 2.1 as well, specify '7′ in the Min SDK Version section.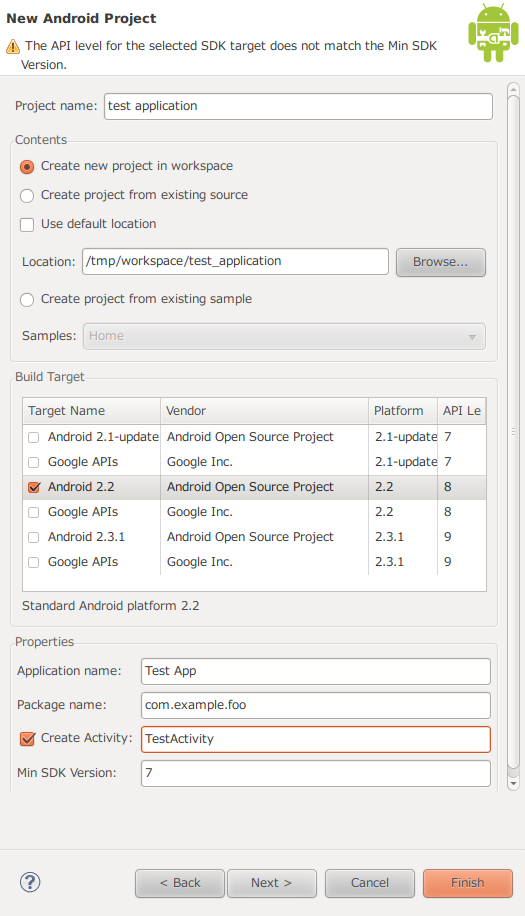 Registering a project library
Register the mixi API SDK for Android™ library registered above for the project you will develop. Open the properties of the project and add it to the [Android]-[Library] field.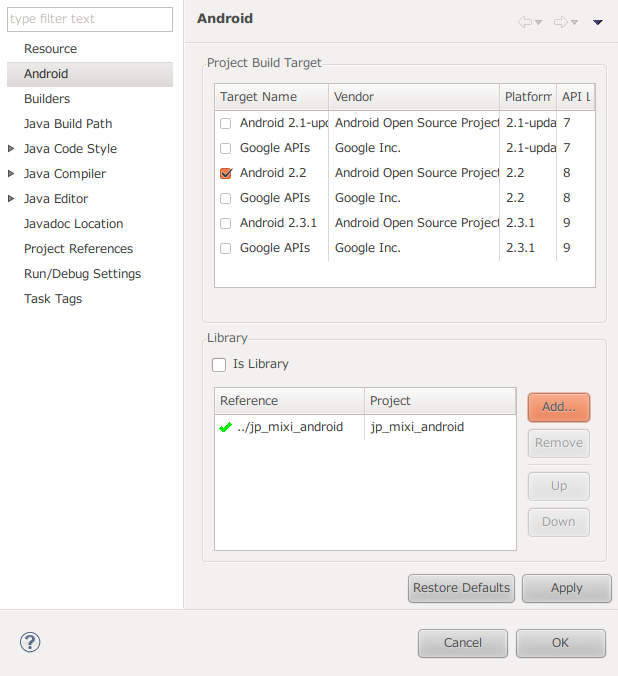 It is successfully added if the following line appears in the default.properties file.
android.library.reference.1=../jp_mixi_android
AndroidManifest.xml
Communication with the mixi API server is required. Permit the Internet connection in the Manifest file.
<uses-permission android:name="android.permission.INTERNET" />
Now you are ready to start development. We explain the actual development procedures in the next section.