mixi Apps (English) » Overview » Use Scenario » mixi App Description Page – Process for Installing mixi App
mixi App Description Page – Process for Installing mixi App
PC
Description Page
This page explains the details of a mixi App. The User can learn what services the mixi App provides in this page before actually using it. This page can be referred by the user after installing the mixi App.
When the user clicks "Get Started Now" button, the user who has not installed the mixi App proceeds to installation flow, and the user who has installed the mixi App proceeds to the mixi App start page.
Installing mixi App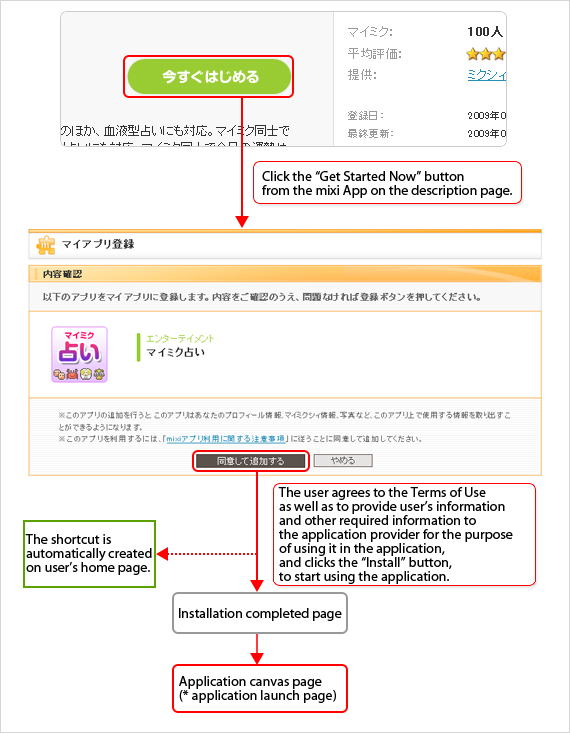 Mobile
A user is able to install a mixi App Mobile as follows:
Description Page
Any clickable link named a title of a specific mixi App Mobile guides a user to a Description page of the mixi Apps Mobile.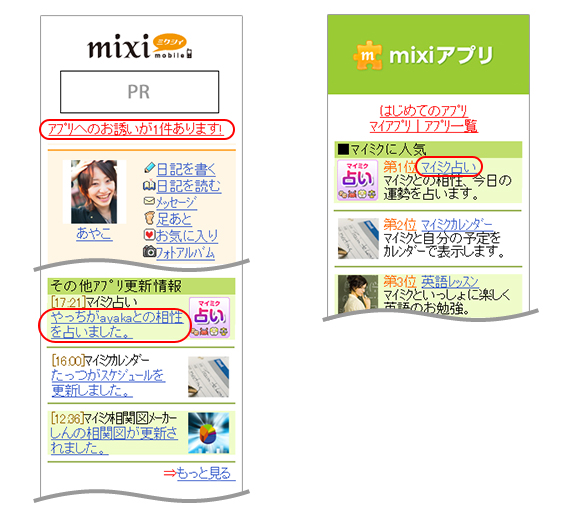 Install
In the case that the user has not installed the mixi App Mobile, a link says "Install this mixi App Mobile". Otherwise, it says "execute this mixi App Mobile"
The User can confirm the terms of use of the App. Upon the consent, the user can click "Install" button.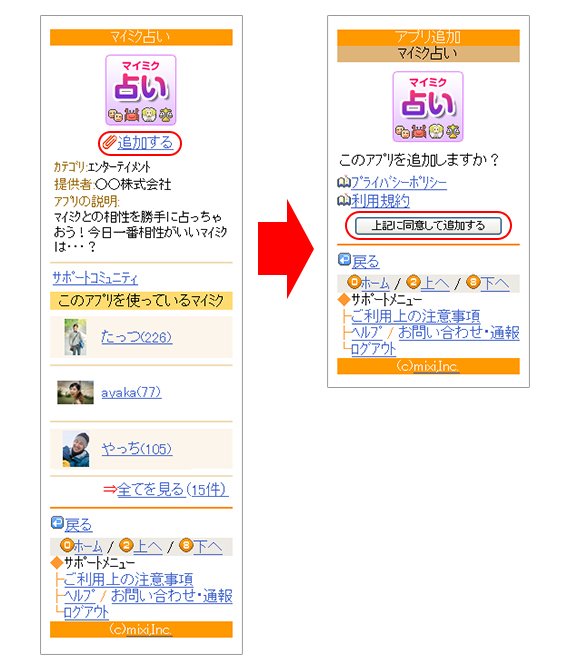 By installing the mixi App Mobile, "Shortcut to Application" and "Activity Feed" can be seen on the mixi home page.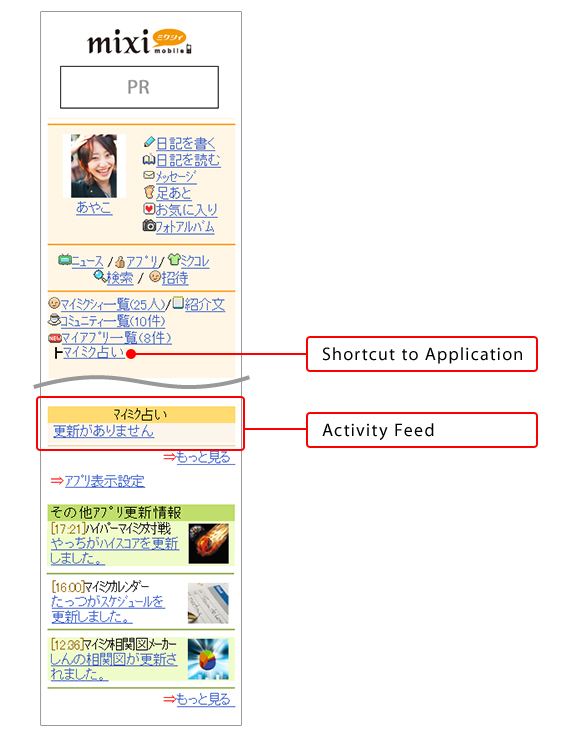 * Due to any modification or change regarding the specification may unable currently available features in the future.