mixi Apps (English) » Overview » Use Scenario » Use mixi App
Use mixi App
PC
The user can launch and use the mixi App on a field divided by the iframe called "Application canvas page (application launch page)".
The developer is allowed to present the mixi App freely on the canvas.
The header and footer provided by mixi are placed at the top and bottom of the canvas.
Application Canvas Page
The developer is allowed to present the mixi App freely on the filed divided by the iframe.
html, Flash, JavaScript, and any other web friendly content are supported.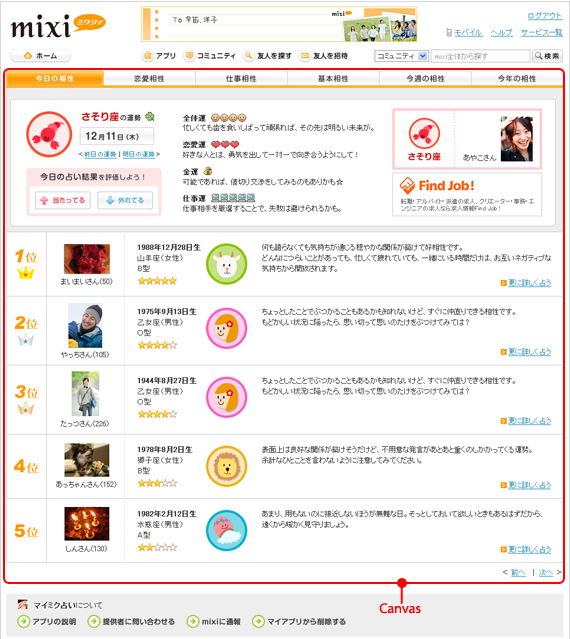 Footer
The menu items including "contact to the developer" or "uninstall the app" enabling the user to control the mixi App are automatically placed.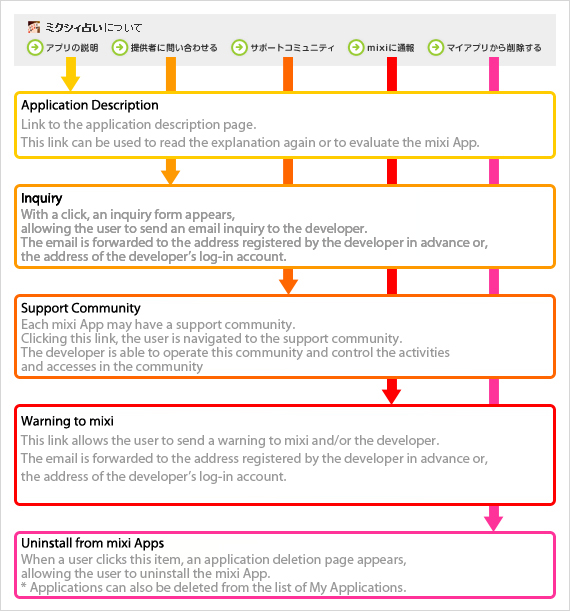 Mobile
A user can use a mixi App Mobile seamlessly from the following links from mixi home page
(1) News in red
(2) List of My Application
(3) Shortcut to Application
(4) Activity Feed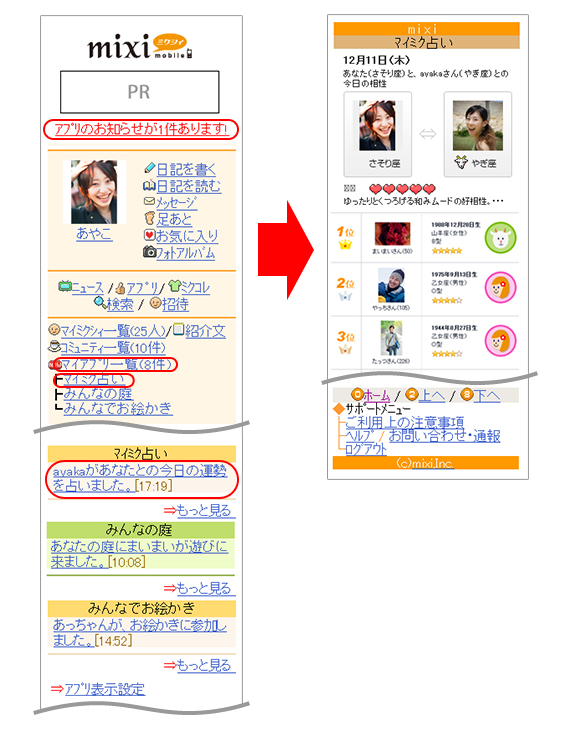 * Due to any modification or change regarding the specification may unable currently available features in the future